It has been a week of great press and mentions on the Internet! My signet rings have caught the attention of many viewers through wonderful blogs and Pinterest. I've noticed that my black and white necklace has become a major hit
Pinterest
. Because of all this, my
etsy shop
views have significantly increased. What a week! It makes me really happy to see all this positive response.
Here are the lovely posts:
Thanks Elise Yetton of
Pennyweight
!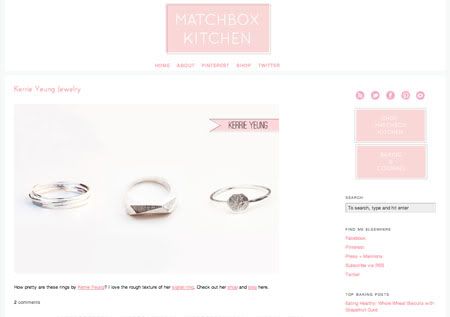 Thanks Sara Tso of
Matchbox Kitchen
!
Thanks Megan Gilger of
The Fresh Exchange
!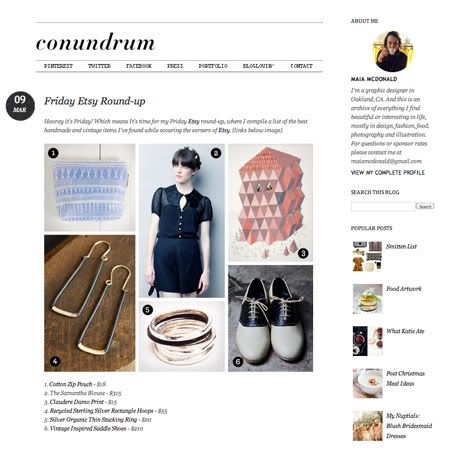 Thanks Maia McDonald of
conundrum
!
Have a great weekend all. Stay tuned for new jewelry pieces in the works!