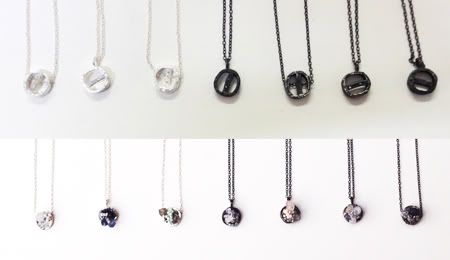 I finished this set of pendants yesterday.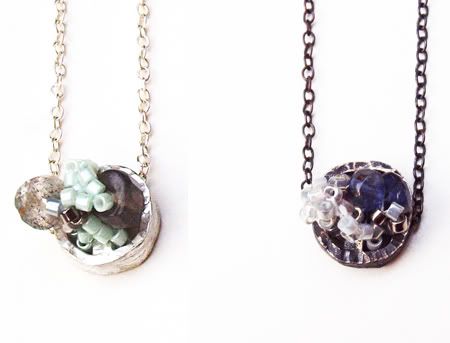 I had a special stamp tool made with my logo engraved. My necklaces now have these KY tags that add a nice detail to the simplicity of the piece. They are all ready for the
RISD Holiday Alumni Show
this Saturday, December 3rd. So excited!